If your door has been damaged or fallen into disrepair over time, you could be in for more of a headache down the road. A damaged door fails to keep pests, moisture, and uncomfortable air from entering your home, opening you up for unpleasant pest encounters, water damage, and higher energy bills. Our door repair service restores functionality and energy efficiency and improves your home's curb appeal by returning your door to its original look.
If your home's doors are not functioning properly, contact Window Makeover of Atlanta today.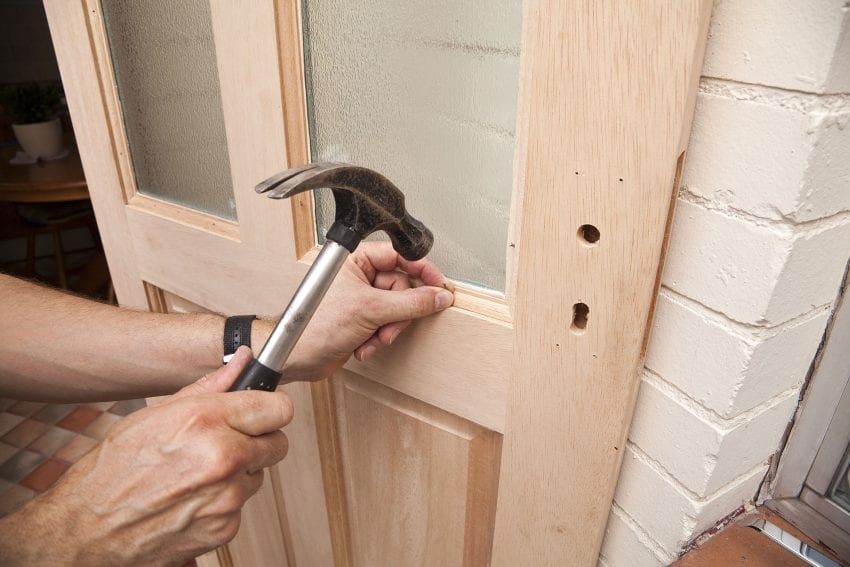 Door Glass Repair
Glass panes for doors come in a variety of sizes and shapes, which helps each provide a beautiful entry to your home. However, once the glass is damaged, you could be left holding an increased energy bill or even risk home invasion. Fortunately, Window Makeover can repair any type of door glass to avoid these issues
---
Door Frame Repair
Poorly fitting or broken door frames can prevent your door from closing properly, putting you at risk for loss of efficiency. Window Makeover's expert door repair team can adjust individual frame components or re-frame your door to return your door to its proper working order. We provide the professional services you need to repair any type of door on the interior or exterior of your home.
---
Door Hardware Repair
Your door should be stylish as well as functional. Unfortunately, when your door's hardware fails, your door neither functions as it should nor looks appealing. Window Makeover can restore both style and function to your door by fixing the faulty hardware that may be preventing your door from operating correctly and keeping your home safe.