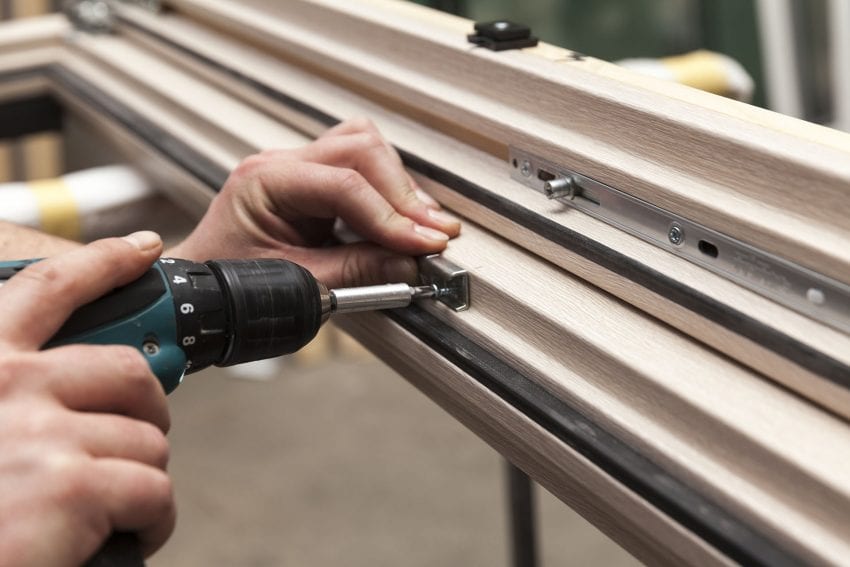 Failing window hardware can prevent your windows from opening and closing fully. Increased drafts and moisture can lead to more costly repairs, decreased comfort inside your home, and even security issues. Whether your initial hardware damage was due to impact, misuse, the elements, or even wear and tear, it is important you address failing hardware as soon as possible. Fortunately, Window Makeover of Atlanta can repair or replace your faulty hardware, preventing a costly total window replacement.
Double hung window components that commonly experience damage include rope and pulley systems, tilt latches, locks, jamb liners, and balances. Casement window hardware frequently damaged include cranks, locks, hinges, handles, and guides. If any of these components experience damage and prevent your windows from fully closing, your heated or air-conditioned air is lost to the outside, raising your energy bills.
Window Makeover's Hardware Repair Process
A skilled technician will inspect your window and remove any damaged hardware. Then, we will replace the hardware with currently available matching hardware that meets the specifications of your original window. In the unlikely event that your hardware or your window itself is beyond repair, our window repair experts will assist you in choosing high quality, beautiful replacement options that will meet your needs.
If your window's hardware is in need of repair, contact us today for a free estimate.